A 4-Day Cheese Feast over American Thanksgiving
In response to popular demand, Canada's leading cheese expert and the world's youngest maître fromager, Afrim Pristine, is returning to Fogo Island Inn in November 2022. The owner of Toronto's Cheese Boutique and host of Food Network docuseries Cheese: A Love Story, will be joining us again over the American Thanksgiving weekend, from November 24 – 28, 2022. Stretch out the traditional indulgence of the holiday, with four glorious days of cheese!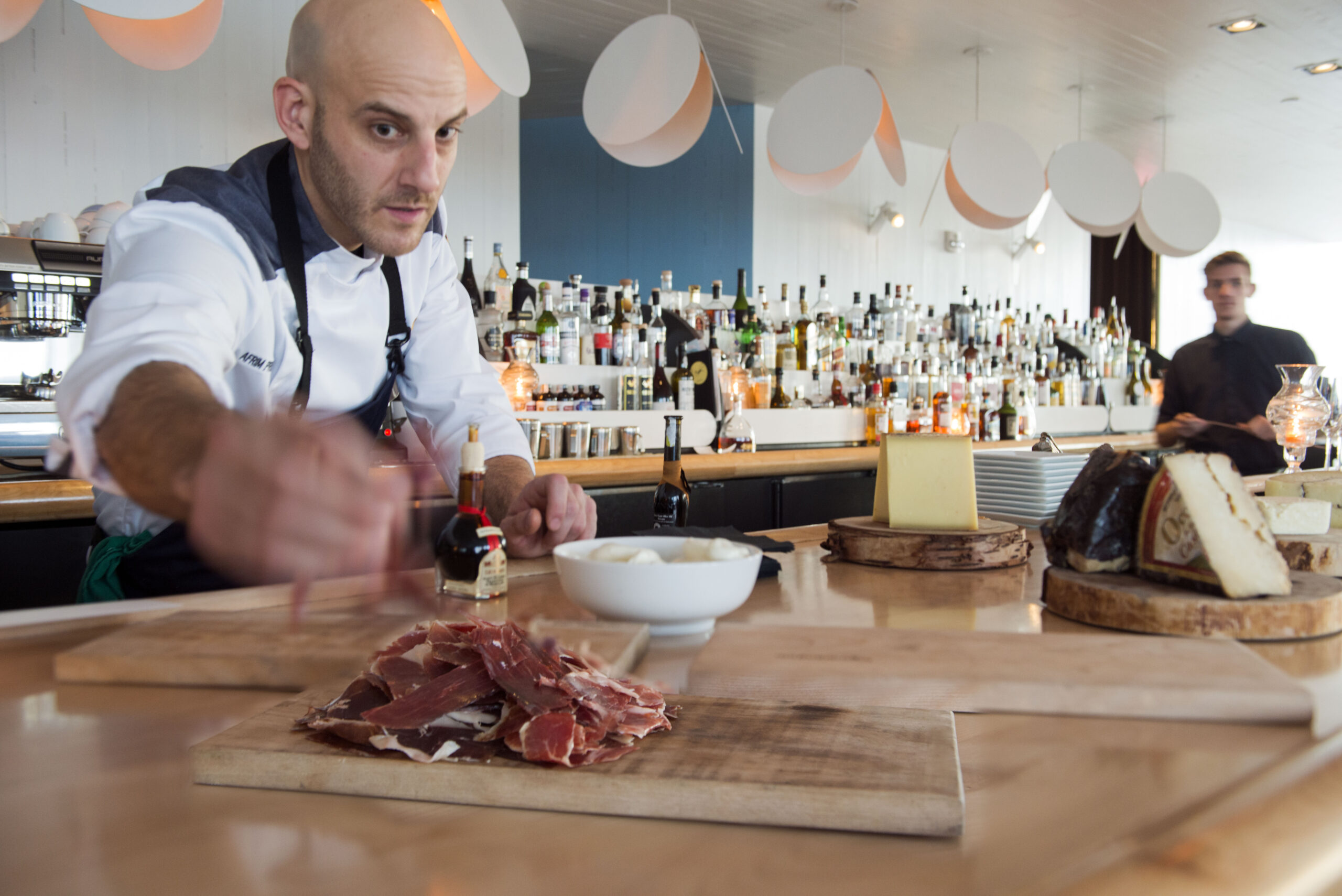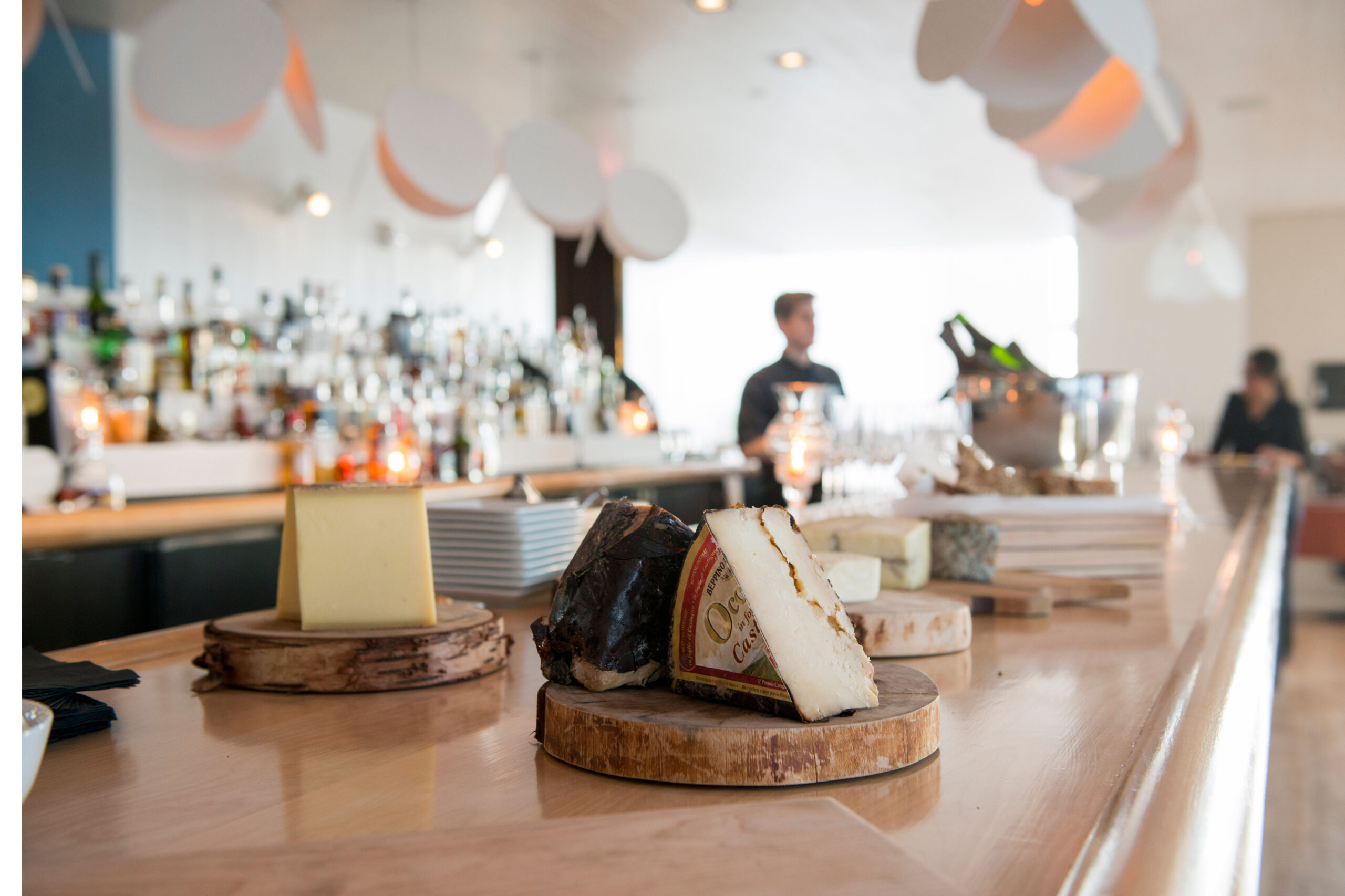 Afrim will be offering a variety of adventures in cheese, sharing his expertise and knowledge of mouthwatering, rare, and celebrated cheeses through paired dinners, guided tastings and community experiences.
For those who celebrate American Thanksgiving, Fogo Island Inn is an ideal place to gather with your family and friends for this holiday. It is a safe destination with wide open spaces and fresh sea air, and there are indoor and outdoor activities for all ages. At this time of year, the whole island becomes a literal berry patch and caribou sightings are common. You can come together with loved ones over meals and libations, while admiring the power of nature just beyond the floor-to-ceiling windows. Enjoy a turkey supper with a North Atlantic twist, which includes the traditional roast bird, locally harvested root vegetables, Fogo Island's world-renowned seafood, and (of course) traditional pie to follow. Give thanks and celebrate the fall bounty.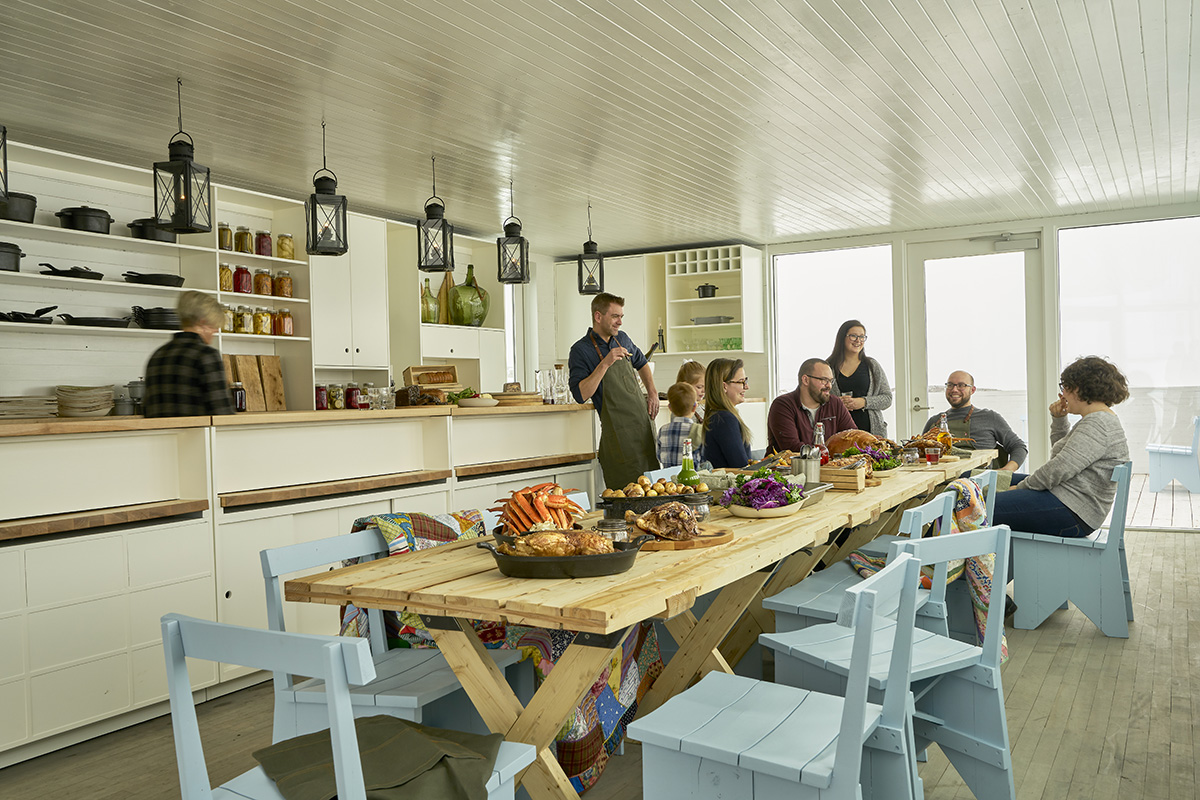 Additional charges apply, inquire with reservations for further details and to book your stay
International Reservations: +1 709 658 3444 
US & Canada Reservations: +1 855 268 9277 
or email [email protected]