A 4-Day Cheese Feast over American Thanksgiving
Treat your taste buds to a 4-day stay exploring local and international cheeses, guided by the world's youngest maître fromager Afrim Pristine, Canada's leading cheese expert. The owner of Toronto's Cheese Boutique and host of Food Network docuseries Cheese: A Love Story, will be joining us over the American Thanksgiving weekend, from November 24 – 28, 2021. Stretch out the traditional indulgence of the holiday, with four glorious days of cheese!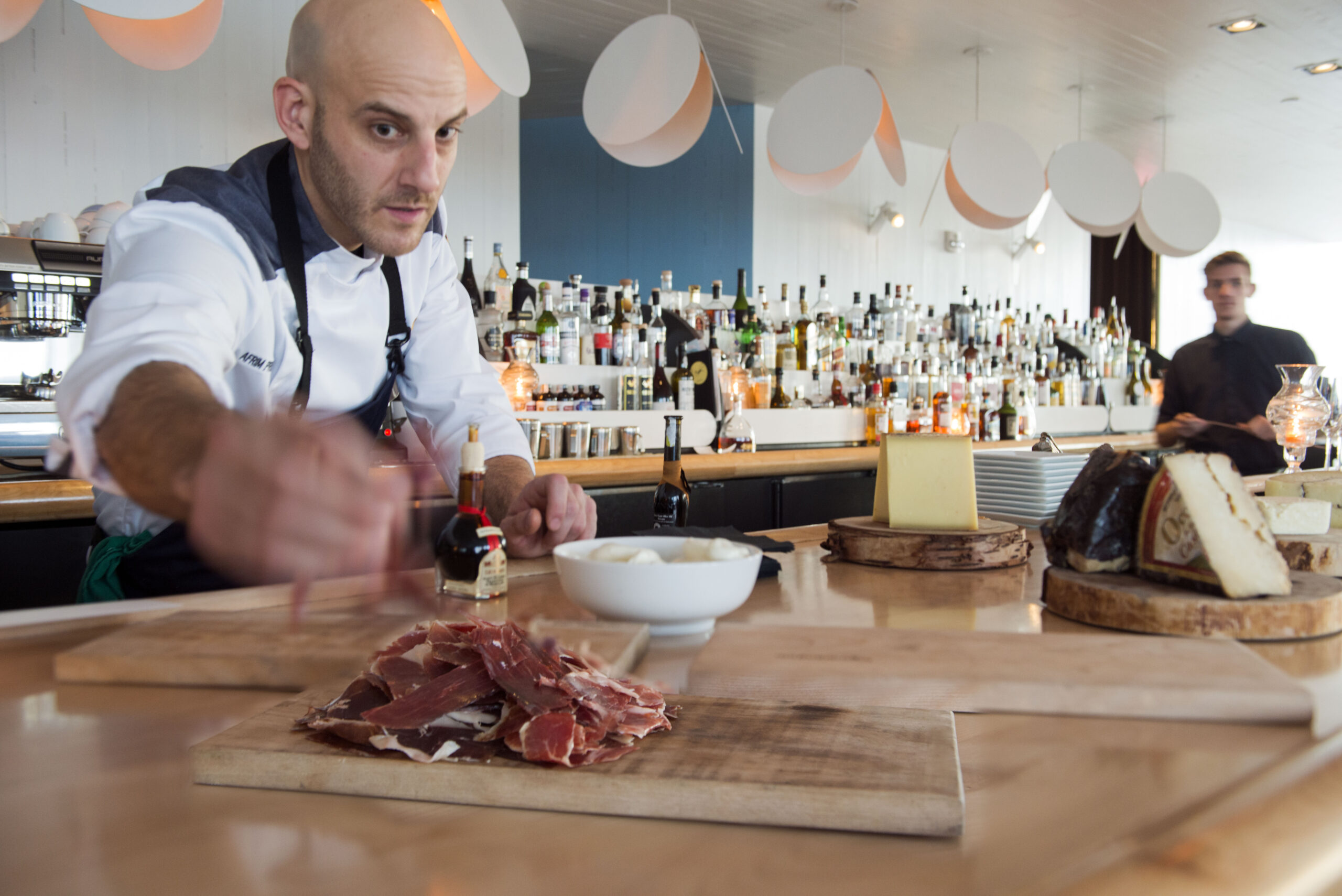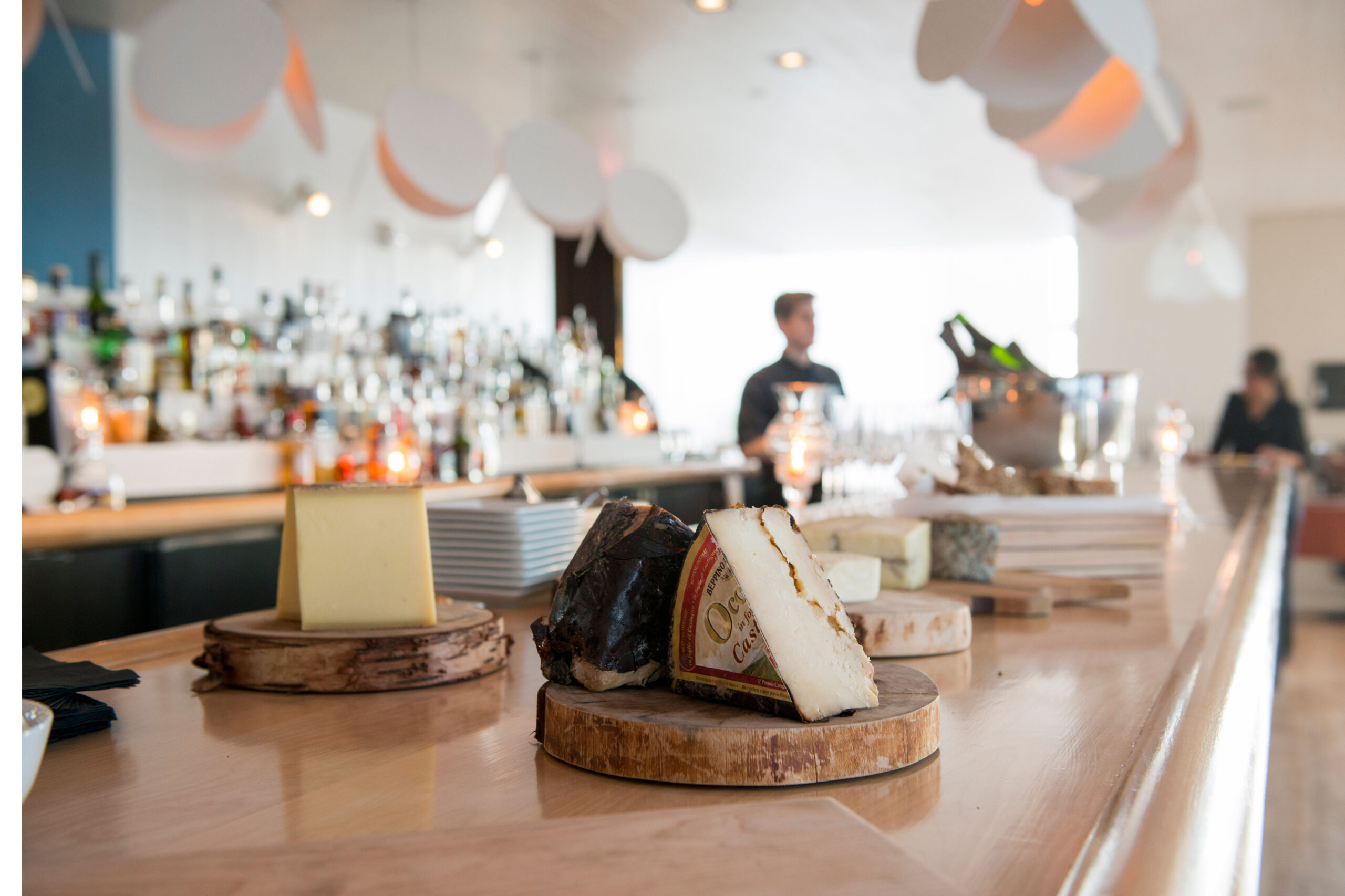 Afrim will be offering a variety of adventures in cheese, sharing his expertise and knowledge of mouthwatering, rare, and celebrated cheeses through paired dinners, guided tastings and community experiences. By participating in his intimate master classes and gastronomical activities, you will learn how different cheeses bring out the distinctive flavours and nuances of Fogo Island ingredients. You can also discover how a curated selection of cheeses interact with fine wines from our cellar and craft beers from our drinks menu.
For those who celebrate American Thanksgiving, Fogo Island Inn is an ideal place to gather with your family and friends for this holiday. It is a safe destination with wide open spaces and fresh sea air, and there are indoor and outdoor activities for all ages. At this time of year, the whole island becomes a literal berry patch and caribou sightings are common. You can come together with loved ones over meals and libations, while admiring the power of nature just beyond the floor-to-ceiling windows. Enjoy a turkey supper with a North Atlantic twist, which includes the traditional roast bird, locally harvested root vegetables, Fogo Island's world-renowned seafood, and (of course) traditional pie to follow. Give thanks and celebrate the fall bounty through our seasonal programming.
Your stay over American Thanksgiving includes all meals, land excursions, and full use of the Inn's facilities, such as the rooftop hot tubs, saunas, and cinema. As a special offer in 2021, book three rooms, and can get one on us*. Book four rooms and get two on us*. Invite your friends and family to Fogo Island to celebrate missed milestones and make new lifelong memories.
Additional cost: $250 per person
*Minimum 14 participants required to hold the event
For those looking to participate in the Cheese Feast, we recommend making your way
to Halifax, N.S. and traveling to Gander via Air Canada Flight 8050,
departing at 11:30am. 
To book your stay:
International Reservations: +1 709 658 3444 
US & Canada Reservations: +1 855 268 9277 
or email [email protected]
*This offer is valid on new bookings for stays in Newfoundland category rooms and above. The bookings are based on a three-night minimum stay and the complimentary room category is dependent on available inventory. Contact us to learn more and inquire about larger groups.