Do Winter Like an Adventurer with Dr. TA Loeffler
Rekindle your childlike love of winter and the great outdoors with a world-leading explorer.
February 18-22, 2022
Fogo Island's wilderness is an untamed playground for adventurers and the dream setting for an active Family Day Weekend. A place of rocks, beaches, trails, starry skies, and dramatic ice- and snowscapes, it lends itself to climbing, sliding, snowshoeing, hiking, ice fishing, skating, stargazing, and cabin experiences. And we have the perfect guide for you...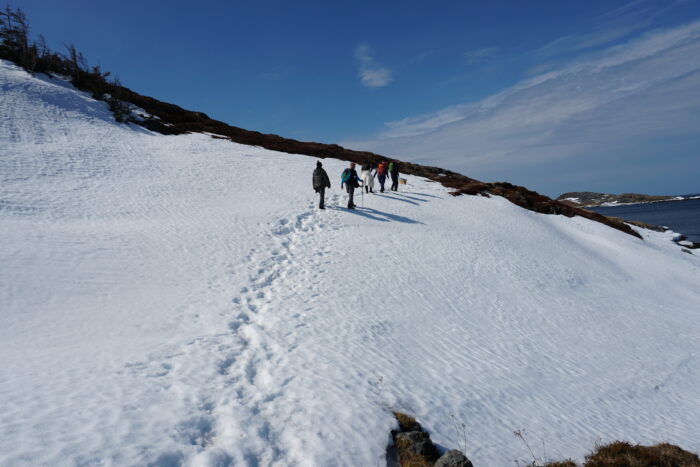 Named "one of Canada's Greatest Explorers," by Canadian Geographic, Dr. TA Loeffler will lead your discovery of our elemental island, sharing her survival knowledge and fascinating insights into Newfoundland's natural wonders. Follow along in her tracks as she guides you in winter-wildlife watching; exhilarating outdoors activities, from seafood boil-ups to trips to a cabin in the forest; and explorer-style survival techniques, such as building a snow shelter and the perfect campfire.
This weekend of adventures takes place during Fogo Island's Winter season: a mesmerizing time when caribou roam our landscapes, which often glitter with a snow covering at this time of year. Photography and nature lovers alike will revel in the wintry beauty of the icy North Atlantic Ocean and frozen ponds. Families can bond over snowman building, making ice lanterns, and learning together at TA's interactive presentation on survival, adventure and tips for how to dress well for cozy winter fun outdoors.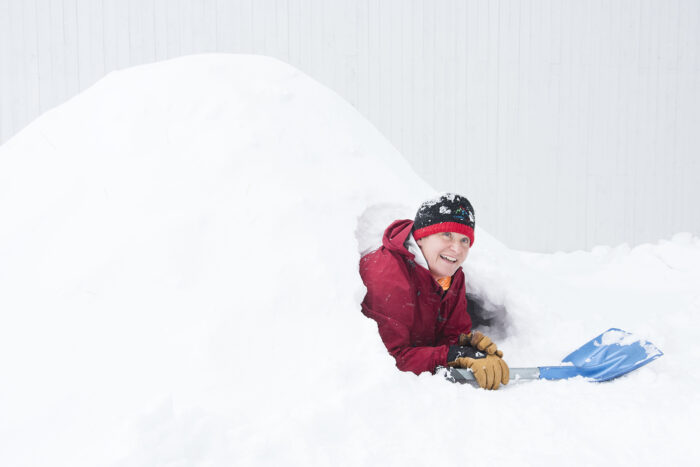 Dr. TA Loeffler has 30 years of experience leading life-changing excursions. Her travels have taken her to 51 countries and all seven continents. Impressively, TA has completed six of the Seven Summits—the highest peaks on all seven continents.
Your stay:
Your stay at Fogo Island Inn will include all meals, land excursions, and full use of the Inn's facilities, such as the rooftop hot tubs, saunas, and cinema and outdoor activities equipment, such as snowshoes.
*Additional costs:
$600 per person
(accompanied children under 10, free)
*Minimum 6 participants required to hold the event
To book:
International Reservations: +1 709 658 3444 
US & Canada Reservations: +1 855 268 9277 
or email [email protected]