A Gentle Footprint
Fogo Island Inn is the embodiment of an ecological ethic.
From its inception, Fogo Island Inn has adopted a responsible, systems-based approach to design and implementation in order to conduct itself in a way that demonstrates and upholds a higher fidelity relationship with the natural world. The Inn has a concrete and accredited environmental strategy, ethical suppliers, and tactics in place to protect the environment. We are deeply committed to and invested in all things local, and we consistently surpass the requirements of environmental laws.
Carbon Footprint
Our ultimate goal is to develop a place-based solution for carbon offset, which would directly benefit Fogo Island. This would be an important step towards achieving carbon neutrality on Fogo Island. Until this project is in place, Fogo Island Inn has partnered with Carbonzero, so our guests can opt in to achieve carbon neutrality for their stay. When you make your reservation with us, we will provide you with an estimate of the carbon footprint of your visit, including your travel to and from the Inn, your room's heat and electricity, as well as the waste and food-related emissions associated with your stay.
Our guests will then have the option to purchase carbon offsets that will support Newfoundland-based carbon-offsetting projects in Stephenville and Appleton-Glenwood: the Newfoundland Climate and Ecosystems Conservancy Project. Guests that choose to support this project are supporting local emissions reductions and the ongoing protection of the marine life habitat in Newfoundland and Labrador.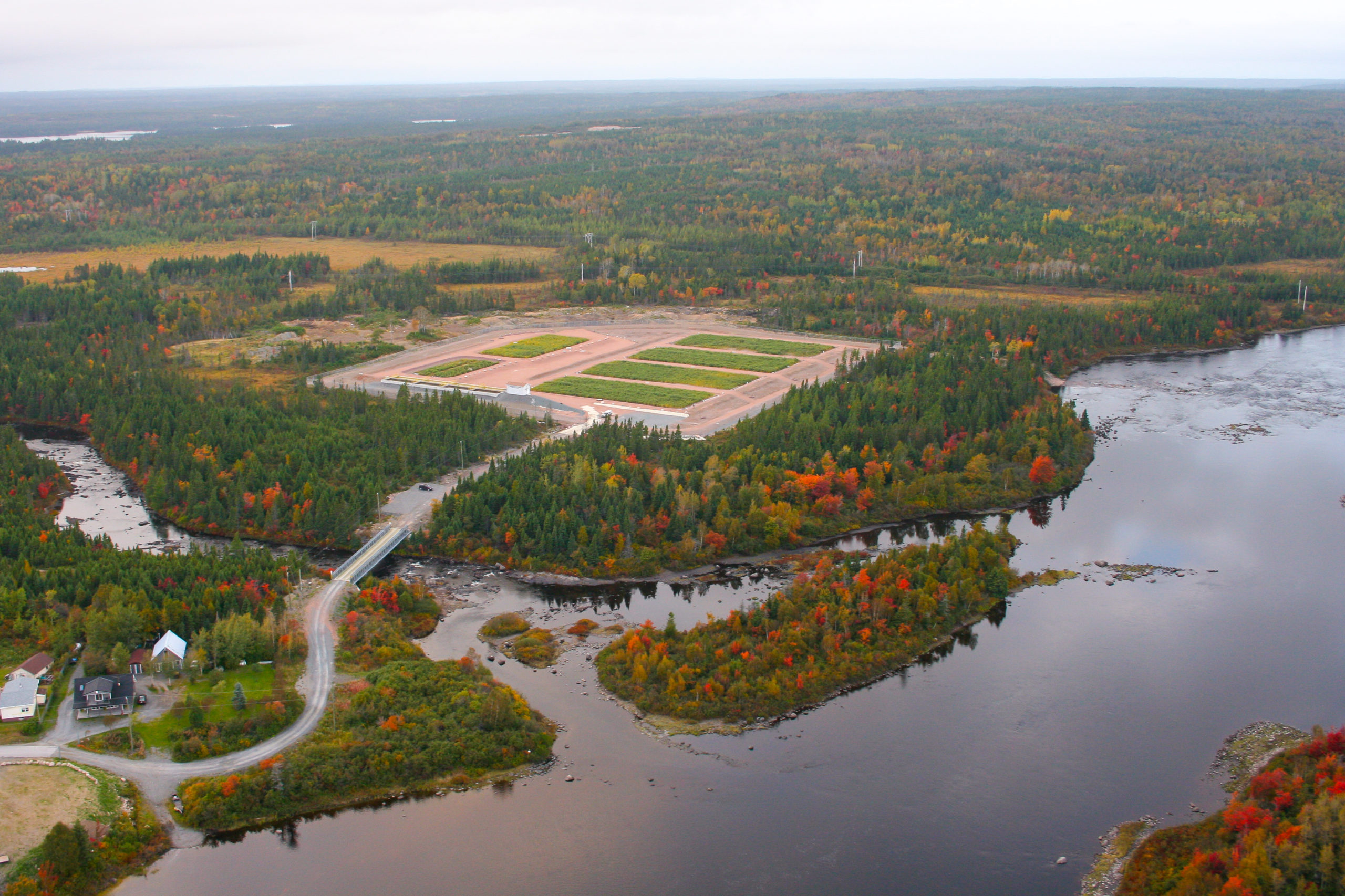 Sample carbon footprint calculations can be found below for a 5-night stay for 2 guests, flying commercially into Gander, Newfoundland and transferring to Fogo Island via car-and-ferry:
City of Departure
Total Greenhouse Gas Emissions (tCO2e)

Total Offset Cost
(CAD $)

Toronto, ON
1.91
$56.00
Vancouver, B.C.
4.42
$126.00
London, U.K.
3.46
$98.00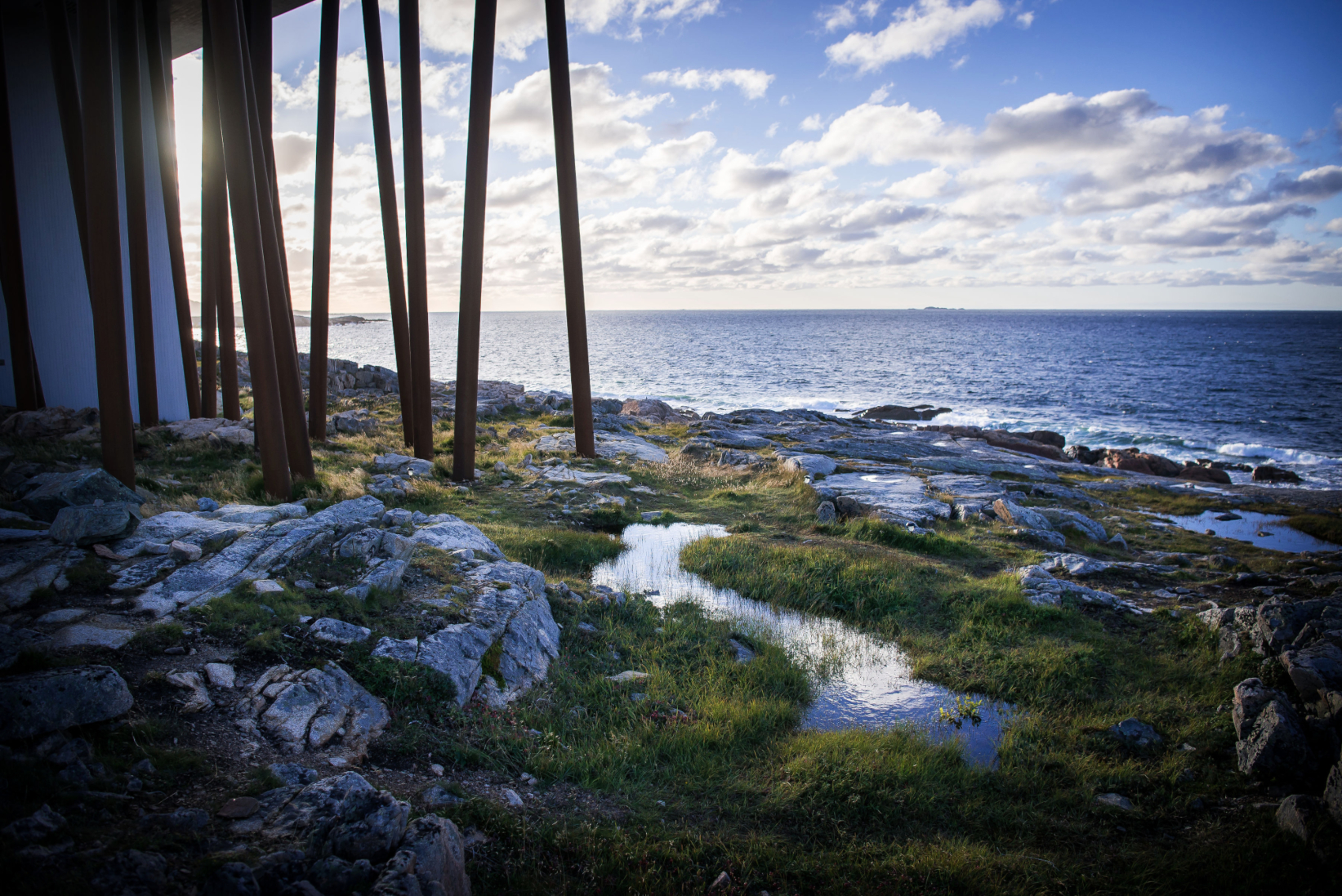 We start by seeking local, Fogo Island suppliers. If a product or service is not available locally, we then move to our closest communities on mainland Newfoundland, and then to other suppliers within the province of Newfoundland & Labrador. From there, we move to other suppliers in Canada, then North America, our traditional international trading partners, followed by the rest of the world. In every sourcing decision, goods and services are purchased only when they originate from jurisdictions that abide by basic environmental protection laws and labour standards.
Maintaining responsible, energy efficient, and ecologically-minded design, construction, and ongoing operation were primary objectives of the Inn. The building's architecture and operational systems have been conceptualized as a single system with the primary purpose of providing unparalleled indoor environmental quality within a luxury setting, while also ensuring the highest levels of energy efficiency and resource conservation. The Inn's steel frame is highly insulated, and the windows have the equivalent rating of triple pane glazing. Rainwater from the roof is collected into two cisterns in the basement and subsequently filtered for use in toilets, laundry, and kitchen appliances.
The outbuilding adjacent to the main Inn contains the Inn's wood-fired boilers, as well as solar thermal panels on the roof which supply hot water for the in-floor radiant heating and the laundry and kitchen equipment. The required number and orientation of the solar panels dictated the form of the outbuilding, and the space between the main Inn and the outbuilding creates a sheltered entry court which frames the main entrance.