Press
From The New York Times to CBS 60 Minutes to Vogue, Fogo Island Inn has been covered in hundreds of outlets worldwide. Here is a selection: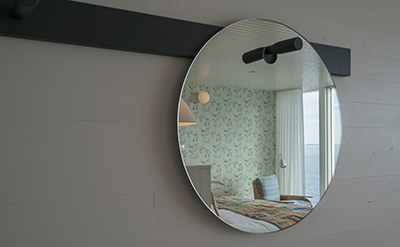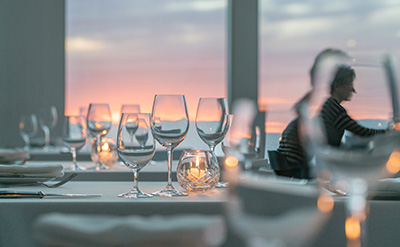 "A heartwarming, fascinating and inspiring conversation."

52 Places for a Changed World: The 2022 list highlights places around the globe where travelers can be part of the solution.

"Hospitality in its purest form is the love of a stranger."

"It's hard not to fall in love with this small island off the northeast coast of Newfoundland and Labrador; it feels a world away from everywhere and yet, at the same time, just like home."

"Investment in community is key. Economic draftsmanship comes care of an architecturally arresting design hotel on a tiny, rugged Newfoundland island which has proven its power."
"It may be less than 16 miles by nine miles in size, with a population of a couple of thousand, yet thanks to Fogo Island Inn it's a powerful change-maker."

Zita Cobb becomes first social entrepreneur honoured by Canadian Business Hall of Fame
"When I recount my time spent there, it's not the boat trip out to touch an iceberg or spying a minke whale from the ocean-view restaurant that I go on about, but rather the utopian hospitality model."

"The drama of Fogo Island Inn's architecture is matched only by its end-of-the-earth location."
The Telegraph, UK

"Rising out of the rocks, swept by ocean spray and the wind coming off the Atlantic, it stands like a ship, ready to welcome passengers looking for a unique experience."

"People catch the spirit here and it always goes back to the core, to the spirit and soul of the place … We dig deeper and we give people the opportunity to dig deeper."

 

"One of the most talked-about and admired destination properties in the world"

"The inn's most indelible mark, however, is the hospitality – the sense of community that can be seen throughout."

"A place of surreal beauty and sincere hospitality"

"Modern and minimalist by design"
"Fogo Island Inn invites us not only to reflect upon but experience the intersections of human and natural history."
"Something about being together on a tiny, faraway island fostered new friendships and experiences, which was truly all that we could have asked for out of our wedding."

"What was striking to me was the warmth and genuine care exuded by every staff member."

"The hotel still dazzles travelers with its edge-of-the-earth location and clean-lined aesthetic."

"We believe deeply in this place and Fogo Islanders have fought hard over many centuries to live here."

"The architecture and operational systems have been designed to meet the highest levels of energy efficiency and conservation within a luxury setting."

"The Inn thrives because of the island, and the island thrives because of the Inn. It's a beautiful cycle."

"There before you, the North Atlantic, immense and eternal, bleeds into the horizon, its deep blue monochrome interrupted only by the occasional iceberg or islet (or, if you use the binoculars provided, a breaching humpback whale)."
Newsweek

"One of the most dramatic buildings on the planet."
Selector Magazine

"Remarkable in its sophistication and style, his menu leans heavily on local ingredients, while managing to reach gastronomic heights without an ounce of pretension."

"It's a place of battered granite, salty air and sudden storms, where, in the summer, wild irises sway and icebergs creak on the horizon."