Press
From Vogue to Travel + Leisure to the New York Times, Fogo Island Inn has been featured in hundreds of publications worldwide. Here is a selection of the coverage: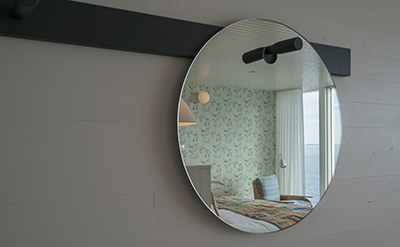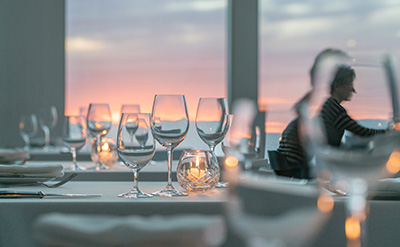 "When I recount my time spent there, it's not the boat trip out to touch an iceberg or spying a minke whale from the ocean-view restaurant that I go on about, but rather the utopian hospitality model."

"The drama of Fogo Island Inn's architecture is matched only by its end-of-the-earth location."
The Telegraph, UK

"Rising out of the rocks, swept by ocean spray and the wind coming off the Atlantic, it stands like a ship, ready to welcome passengers looking for a unique experience."

"People catch the spirit here and it always goes back to the core, to the spirit and soul of the place … We dig deeper and we give people the opportunity to dig deeper."

"One of the most talked-about and admired destination properties in the world"

"The inn's most indelible mark, however, is the hospitality – the sense of community that can be seen throughout."

"A place of surreal beauty and sincere hospitality"

"Modern and minimalist by design"
"Fogo Island Inn invites us not only to reflect upon but experience the intersections of human and natural history."
"Something about being together on a tiny, faraway island fostered new friendships and experiences, which was truly all that we could have asked for out of our wedding."

"What was striking to me was the warmth and genuine care exuded by every staff member."

"The hotel still dazzles travelers with its edge-of-the-earth location and clean-lined aesthetic."

"We believe deeply in this place and Fogo Islanders have fought hard over many centuries to live here."

"The architecture and operational systems have been designed to meet the highest levels of energy efficiency and conservation within a luxury setting."

"The Inn thrives because of the island, and the island thrives because of the Inn. It's a beautiful cycle."

"One of the most dramatic buildings on the planet."
Selector Magazine

"Remarkable in its sophistication and style, his menu leans heavily on local ingredients, while managing to reach gastronomic heights without an ounce of pretension."

"It's a place of battered granite, salty air and sudden storms, where, in the summer, wild irises sway and icebergs creak on the horizon."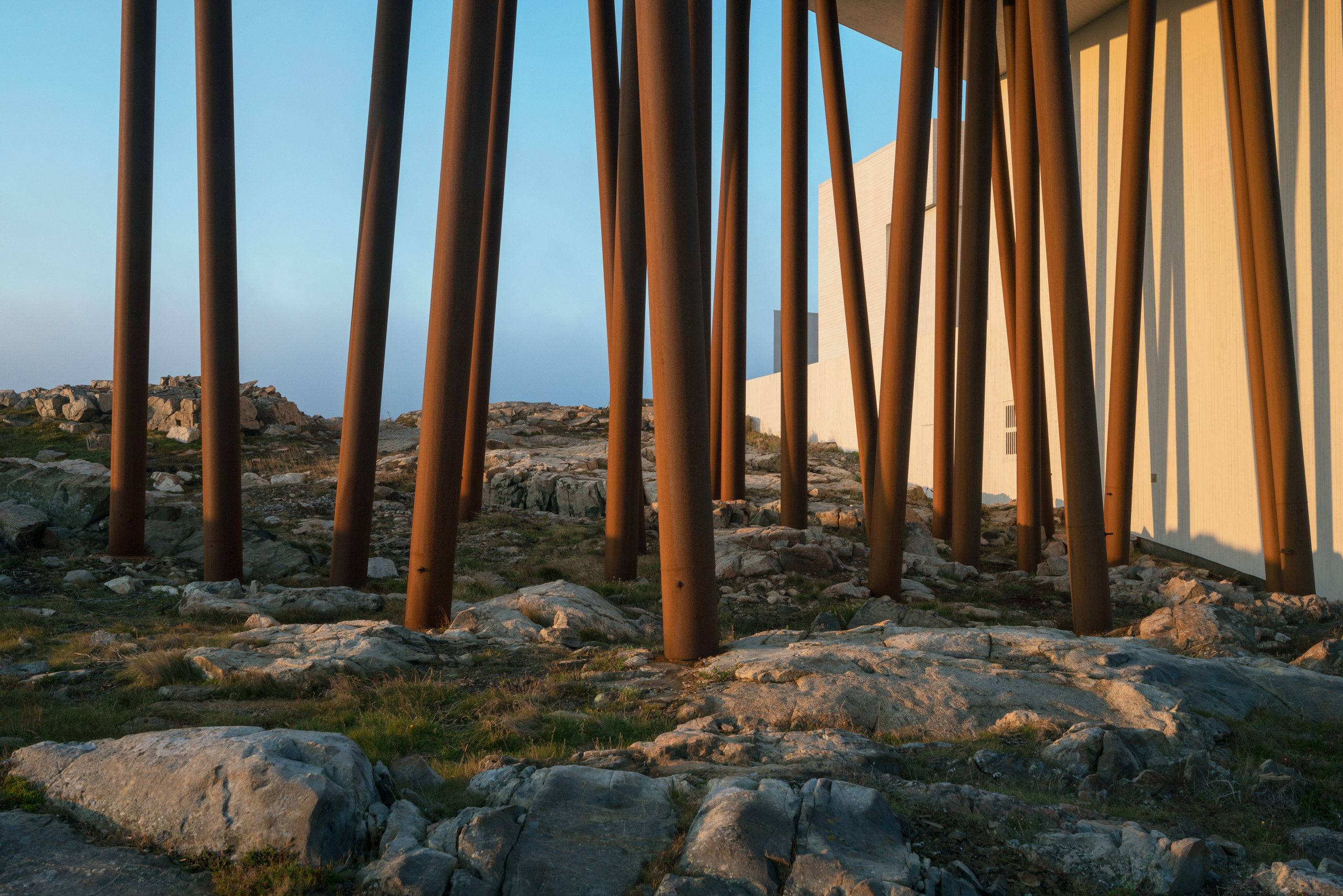 PRESS RELEASES
June 10, 2019 New Charter Air Service for Fogo Island Inn Guests
April 11, 2019 A Fogo Island Forage - Edible Excursions on Seasonal Edges
March 5, 2019  Author-Comedians Mary Walsh and Mark Critch Laugh off Winter at One of the Four Corners of the Earth Press Release
February 11, 2019 Icon of Southern Food Chef Hugh Acheson Returns North for a Culinary Collaboration at Fogo Island Inn with Executive Chef Jonathan Gushue
January 16, 2019  A "Little Island" Comes to the Big Island—Rugged Splendor: Fogo Island Foodways at James Beard House
January 9, 2019  March Break Away to Fogo Island's Dark Skies and the Inspiring Universe
November 21, 2018  A Merry Solo Christmas at One of the Four Corners of the Earth
October 26, 2018  Short Films Announced for Devour!: A Movable Feast of Film and Food Comes to Fogo Island Inn
September 25, 2018  Tibb's Tipples, Mischievous Mummers and Yuletide Traditions in a Still-wild World
August 14, 2018  Fogo Island Race Weekend Returns
August 10, 2018  A Wild Picking of Fogo Island Foodways This Berry Season
August 10, 2018  En Cette Saison Des Baies, Decouvrez Les Delices De L'ile Fogo
August 03, 2018 A Musical Canadian Thanksgiving Weekend
July 26, 2018 Forage and Fire
July 16, 2018  For the Love of Cod
July 09, 2018 Time for the Kids to Just Cool It This Summer on Fogo Island
July 05, 2018 Community Food Circle: A Discussion of past, Present, and Future Fogo Island Foodways
June 12, 2018  Still-Wild Summer
June 6, 2018 Canada Day: a Chef, a Sommelier, and Three Coast-to-coast Winemakers at One of the Four Corners of the Earth 
April 16, 2018 A Community Quilt Hang Out
March 23, 2018 A Crazy Quilting Experience at Fogo Island Inn
March 14, 2018 Top Ten Best Places to Hide an Easter Egg
March 12, 2018 Fogo Island Inn Celebrates 5th Birthday With Offer for Past Guests
March 08, 2018 Todd Saunders in Residence at Fogo Island Inn
February 21, 2018 In Search of the Great Fogo Island Easter Egg
February 05, 2018 The Luck of the Irish Meets Hockey Night in Fogo Island
January 19, 2018 Winter Cabins and Outdoor Family Fun on Fogo Island
December 20, 2017 for the Love of February on Fogo Island
December 15, 2017 Le Chef Cuisinier Jonathan Gushue Se Joint À L'équipe Du Fogo Island Inn
November 30, 2017 Chef Jonathan Gushue Joins Fogo Island Inn
November 03, 2017 Fogo Island Inn and Fluevog Have Made a Vow
October 25, 2017 Devour! Food & Film
October 10, 2017 Halloween on Fogo Island: a Spirited Adventure in Food and Ghostly Traditions
August 16, 2017 Feast Your Way Through Berry Season on Fogo Island
August 01, 2017 Beat the Heat and Cool It on Fogo Island
July 11, 2017 Travel and Leisure World's Best Awards 2017
June 30, 2017 South by Northeast: Fifth Annual Chefs' Weekend Canadian Thanksgiving
April 13, 2017 Happy (Fourth) Birthday to Us
March 08, 2017 An Outport Easter
February 03, 2017 Extreme Fogo Island With Ta Loeffler
January 13, 2017 Love Songs and Love Birds
November 17, 2016 A New Kind of New Year's Eve
October 28, 2016 Come From Away
October 21, 2016 Dream in Stripes and Dots
September 28, 2016 Culinary Forces of Nature
August 03, 2016 HAND.LINE.COD.
February 12, 2016 Love (the) Birds Valentines Weekend
February 05, 2016 Canadian Signature Experiences
August 27, 2015 A New Kind of New Year
August 11, 2015 Once in a Lifetime
July 01, 2015 Seven Days of Culinary Excellence, Community Chefs and Adventure in Newfoundland
June 18, 2015 The Fogo Island Punt Race Festival
May 20, 2015 Happy Birthday Us
April 27, 2015 Condé Nast Traveler 2014
April 17, 2015 Chefs on the Edge Thanksgiving Weekend
April 16, 2015 Fogo Island Inn Selected as Founding Member of National Geographic Society Unique Lodges of the World
April 09, 2015 Fogo Island's Culinary Process
March 19, 2015 Easter at One of the Four Corners of the Earth
February 27, 2015 Travel + Leisure
February 10, 2015 Magical Moving Ice of March
January 22, 2015 A Photography Expedition to One of the Four Corners of the Earth
January 21, 2015 Newfoundland Chef Invited to Culinary Migration Series
September 12, 2014 Chefs Come to the Edge
June 06, 2014 Circumnavigate an Iceberg
March 14, 2014 Questions of Travel (Fogo)
October 16, 2013 Travel + Leisure Award
August 15, 2013 (Go) Wild With Alan Doyle
June 25, 2013 Fogo Island Inn Is Open!
January 01, 2013 Canada's Best New Restaurants