Still-wild World
Fogo Island is an unspoiled wilderness, at once knowable and unknowable.
Situated off the tumultuous Northeast Coast of Newfoundland, Canada, Fogo Island is a remote yet accessible outport community found at 49.6667° N, 54.1833° W. Historical isolation from the mainland combined with lives lived in intimate and profound entanglement with the forces of nature have created a place of unique stories and traditions. Considering the Island's stunning geology and nearly unfathomable location, it is not surprising that the Flat Earth Society considers Fogo Island to be one of the four corners of the earth.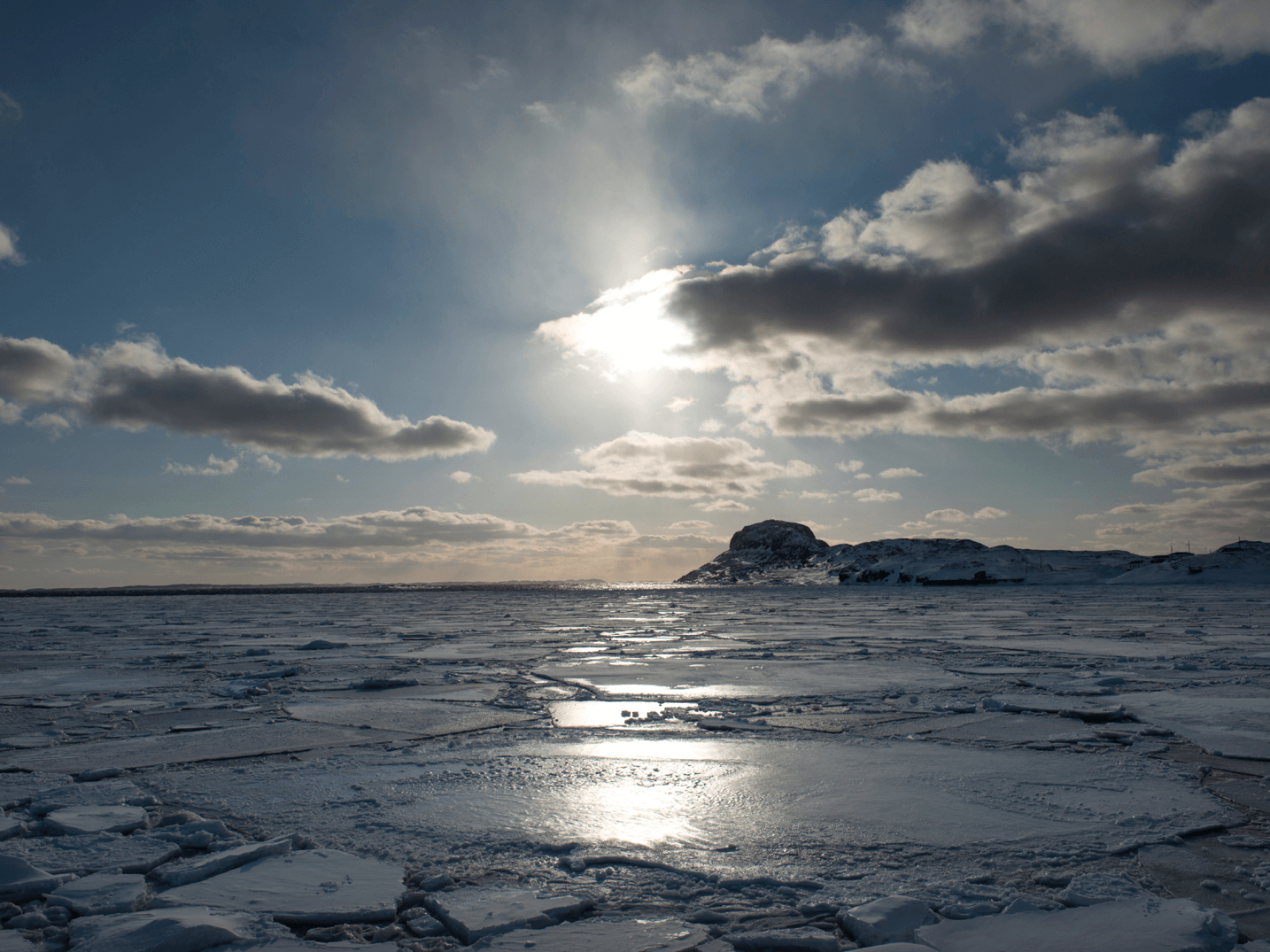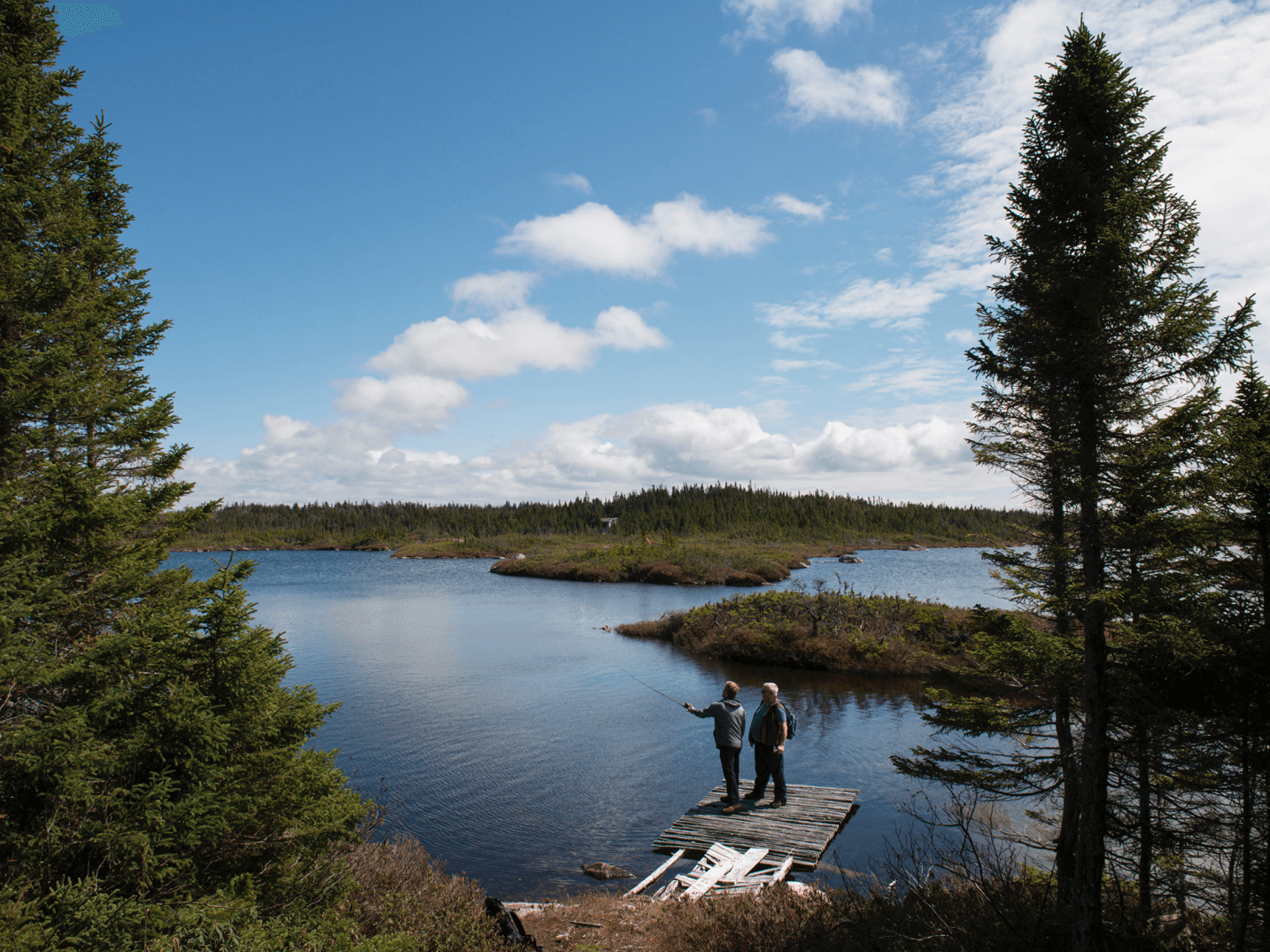 Walk along ancient footpaths steeped in history, hike jagged cliffs to one of the four corners of the earth, and follow animal tracks across lichen-covered barrens and into untamed forests. Fogo Island's hundreds of kilometres of trails and paths make this near-North, other-worldly place a destination for hikers, walkers, and nature lovers of all descriptions.
Our still-wild world is home to the flora and fauna typical of this maritime, sub-arctic climate. Birds circle the skies: puffins, razorbills, bull birds, snowbirds, evening grosbeaks, king eiders, harlequin ducks, white winged scoters, and gannets just to name a few. Little Fogo Islands, a tiny archipelago a few miles offshore, plays summertime host to hundreds of puffins nesting in hills and bobbing in the water. Pods of whales visit in the summer, their breaching backs and tails easily spotted from the windows of the Inn. Our waters teem with fish, not the least of which being the mighty cod that has formed the backbone of our culture and economy for centuries. The Island's ponds are filled with trout, offering the opportunity to try your hand at ice fishing during the winter and traditional pond fishing in the summer months.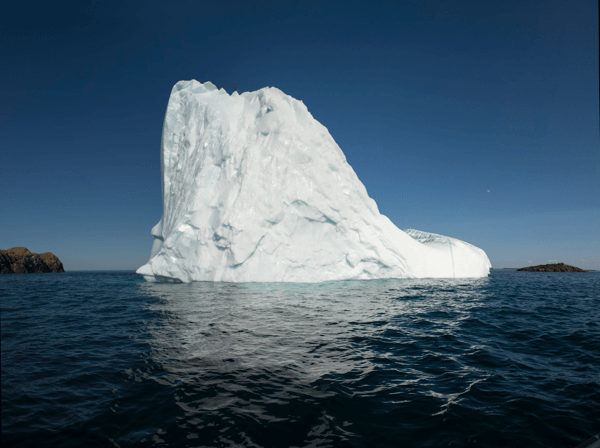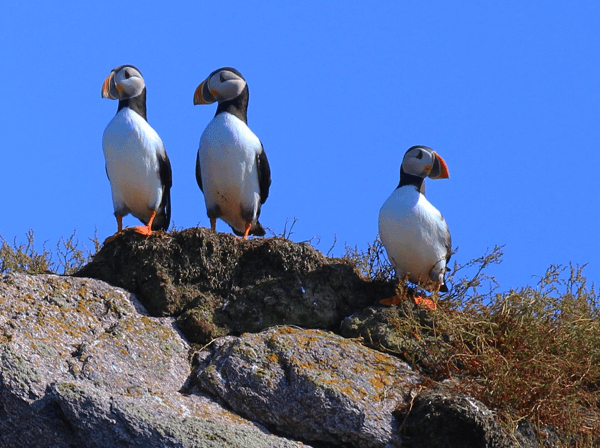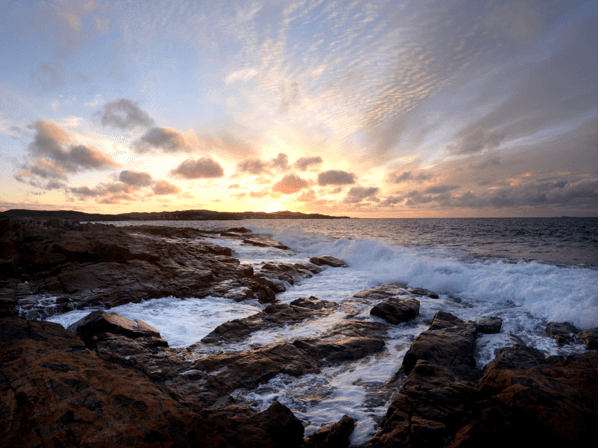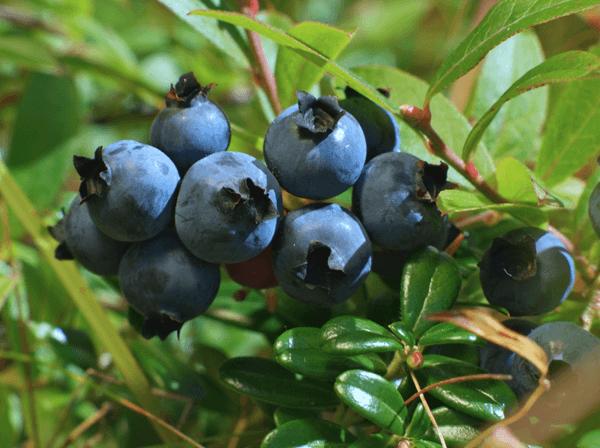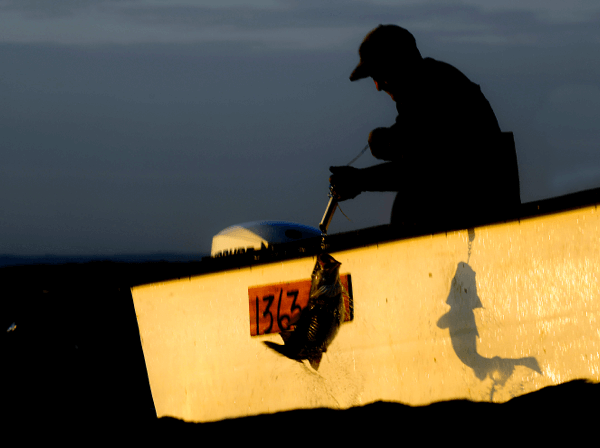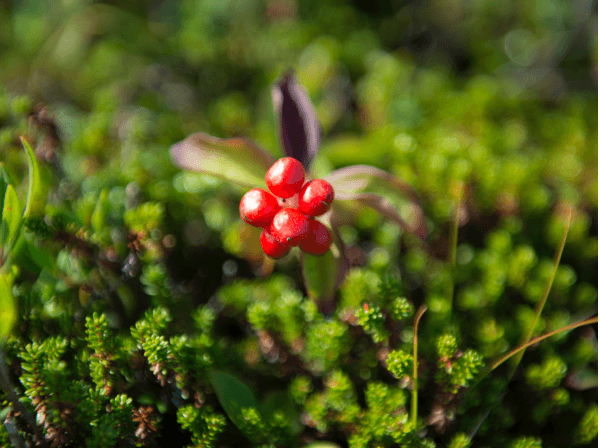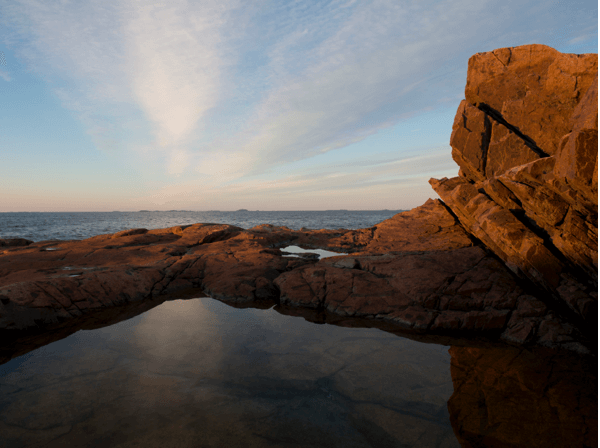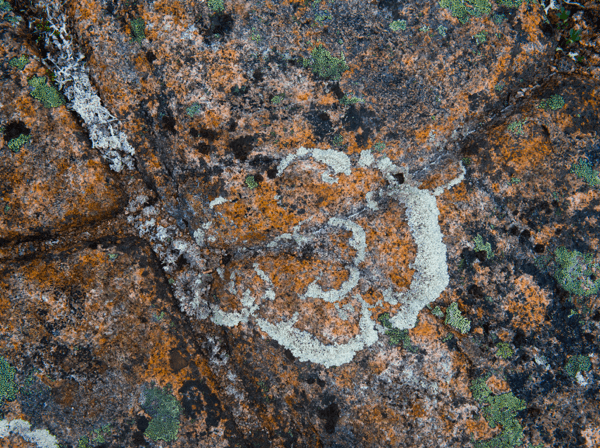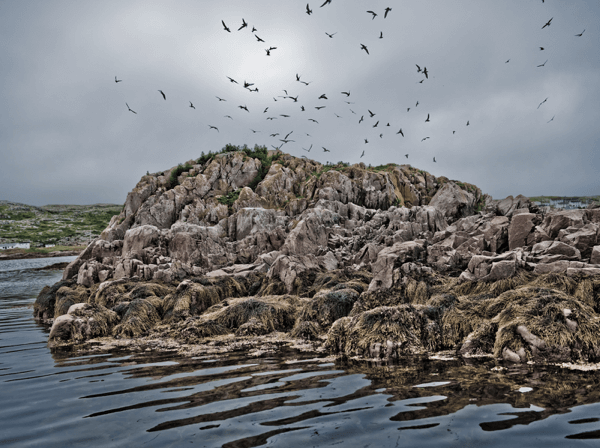 Caribou were placed on Fogo Island in the mid-twentieth century and continue to roam and thrive. You'll spot them all over the Island munching on caribou moss and causing the closest thing Fogo Island has to a "traffic jam" when crossing the road. The Island also features the regular Canadian menagerie, including wily foxes, bustling beavers, and mischievous coyotes.
We are located in an area often colloquially referred to as "Iceberg Alley" due to the numerous icebergs that traverse the North Atlantic waters between Greenland and Newfoundland. The quantity of icebergs visiting Fogo Island changes from year to year and they don't exactly operate on a schedule, but you can usually spot them dotting our waters between mid-May and the end of June. Iceberg hunters wishing to track the movements of these migrating monoliths can visit icebergfinder.com for live iceberg updates.
Most of Fogo Island is a commons to explore. Wander around unfathomably old glacier-scraped rocks, and breathe air as pure as any you'll find on earth. Put your head to pillow at the end of the day with that old satisfaction of a rest well earned.
Click here to view the Fogo Island Trail Map.