Receding ocean ice, thawing ponds, and sprouting flora bring a welcome breath of fresh air to Fogo Island's Spring Season. Fishers gear up and their boats scoot in and out of the Island's harbours in pursuit of crab and shrimp as icebergs begin to arrive on the horizon.
Spring is an ideal time to stretch your legs and venture outdoors for a hike, walk, or amble as footpaths open up. Collect shells as they lie abandoned on the rocks after waiting out the winter, imprisoned in ice. This "in between" season also sees the occasional North Atlantic gale, making spring an opportune time to encounter all of Fogo Island's distinctive weather moods.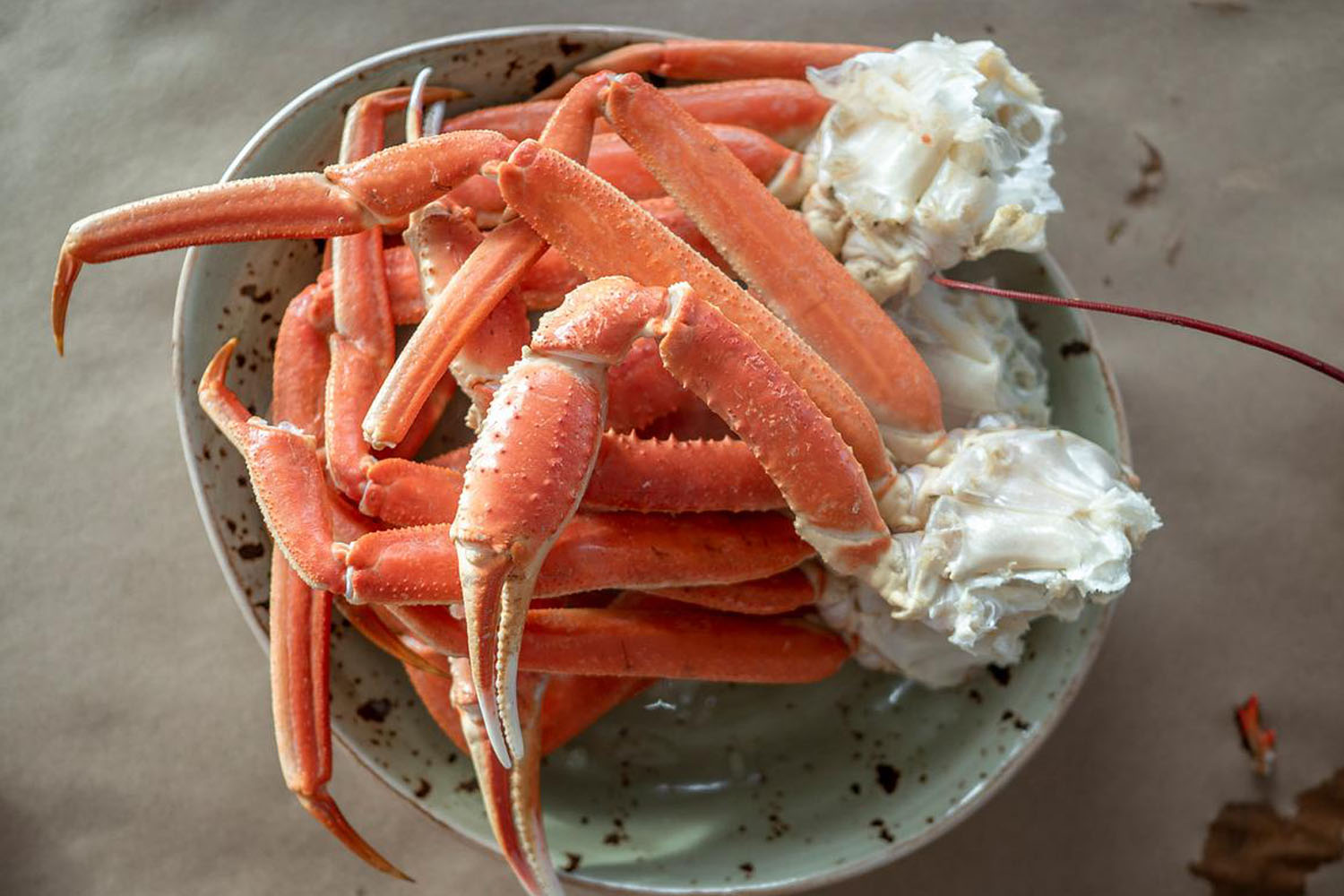 During Spring season sweet and firm-fleshed snow crab, tiny delicate pink Northern shrimp, and whelks—succulent sea snails—are harvested.
Foraging picks up again in April, and the first edible plants of the year are especially vibrant and nutrient rich. You'll find sorel, hops shoots, spruce tips, dandelions, nettle, and sweet gale on our plates, often as a garnish or in a salad. Blush stalks of rhubarb herald the gardening season.
When bergy bits float by our shores, we harvest these pure glacial ice chunks that have broken away from thousands-of-years-old icebergs to chill drinks, as Fogo Islanders have done for centuries. We also use kelp stipes, as you would pickles, both in cocktails and in dishes.
To mark Easter, our bakers get busy making soft little hot cross buns.