Dining
Where Nature and Culture Meet.
Our menu is an expression of our local foodways which are an integral part of the fabric of this place. Our dishes include berries that grow in barrens and bogs; edible plants plucked from our shorelines and woodlands; and vegetables and rhubarb fresh from the garden or overwintered in grass-topped root cellars. Of course, you'll also dine on North Atlantic seafood fished from local waters chilled by the Labrador Current.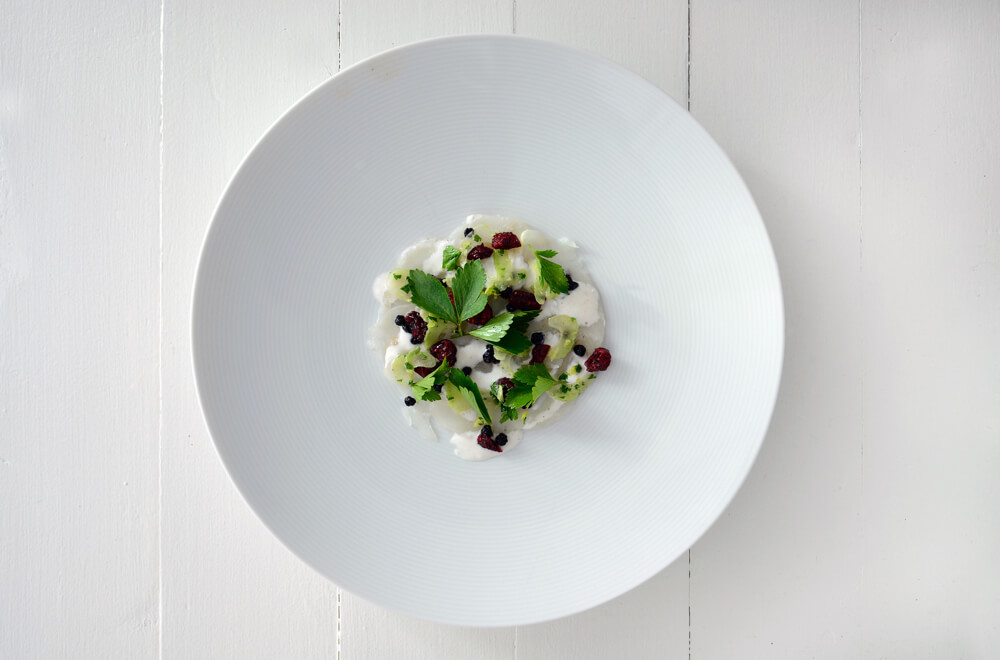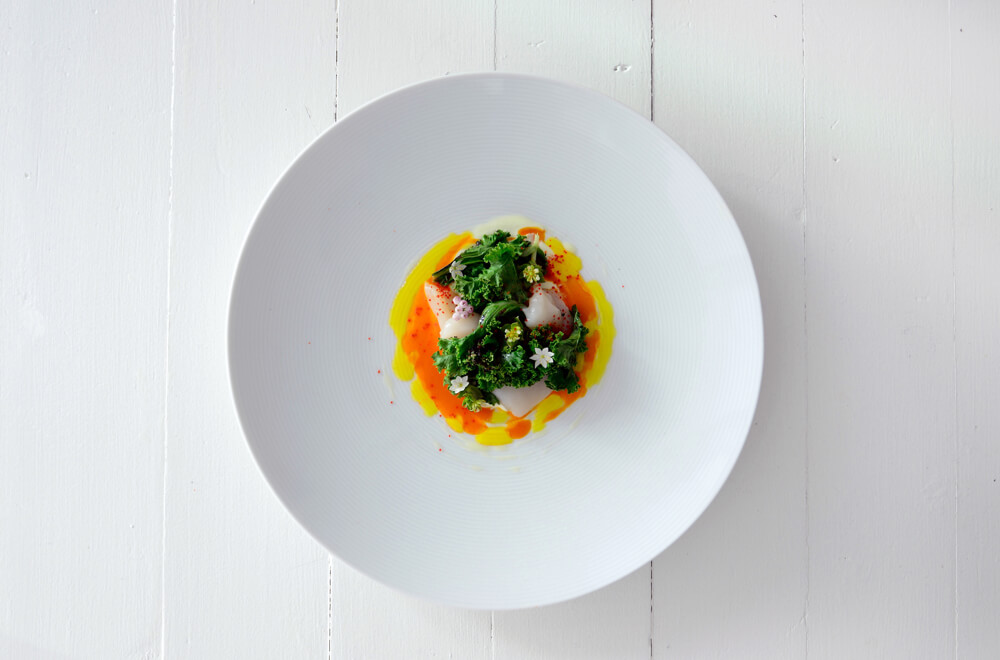 Our menus change across the seven seasons. As we're a hard-scrabble place, we frequently use time as an ingredient, through bottling, pickling and fermentation techniques. We marry modern sensibilities with deep-rooted culinary traditions. And as well as exciting your palate, our fare is nutrient-rich and healthful. Every dish tells a story of here, of the planters, fishers, hunters and foragers who share their bounty with us.
We aim for 80 percent of our ingredients to come from Fogo Island and the surrounding region, and we operate with regenerative practices and a zero-waste mission. As a Shorefast social business, we support local entrepreneurship and local suppliers. We take pride in our culture and nature, and invest operating surpluses from our businesses in community development. By dining at the Inn, you are contributing to the economic, social, and cultural health of our community. 

Eating by the Seven Seasons
A season-by-season guide to the local ingredients on our menus