Summer
July 1 – August 31
July and August bring warm southerly breezes and an Island in bloom– it's the time for all things outdoors. Newfoundland is hardly the barren, ice-covered mass of rock that many imagine; summer finds grassy hills decorated with plentiful wildflowers including blue-flag irises, Canadian mayflower, pond lilies, orchids, goldenrod, asters, violets, and Newfoundland's provincial flower, the stunning pitcher plant. If you're vigilant, you may even find yourself a patch of ripe bakeapples (also known as cloudberries) to carefully pick and sprinkle on top of some vanilla ice cream from Growler's in Joe Batt's Arm.
Hike, walk, bicycle, beachcomb, or amble along the Island's many trails and paths, perhaps stumbling upon one of Fogo Island's summer music festivals. Icebergs are usually still skulking along the horizon, and the recreational fishery offers the chance for fishers, both new and experienced, to hand-line for cod.
With the seas in a calmer summertime mood, July and August are the best months for visiting Little Fogo Islands, a tiny archipelago specked with traditional wooden houses that was historically used as a seasonal fishing base. Other summertime possibilities include rowing punts on the ocean, touring local museums, fishing inland and on the ocean, bonfires, touring gardens and root cellars, pond swimming, and even swimming in the ocean from Sandy Cove beach in Tilting. The Island is absolutely abuzz in the summer months with visiting family members, weddings, and music festivals.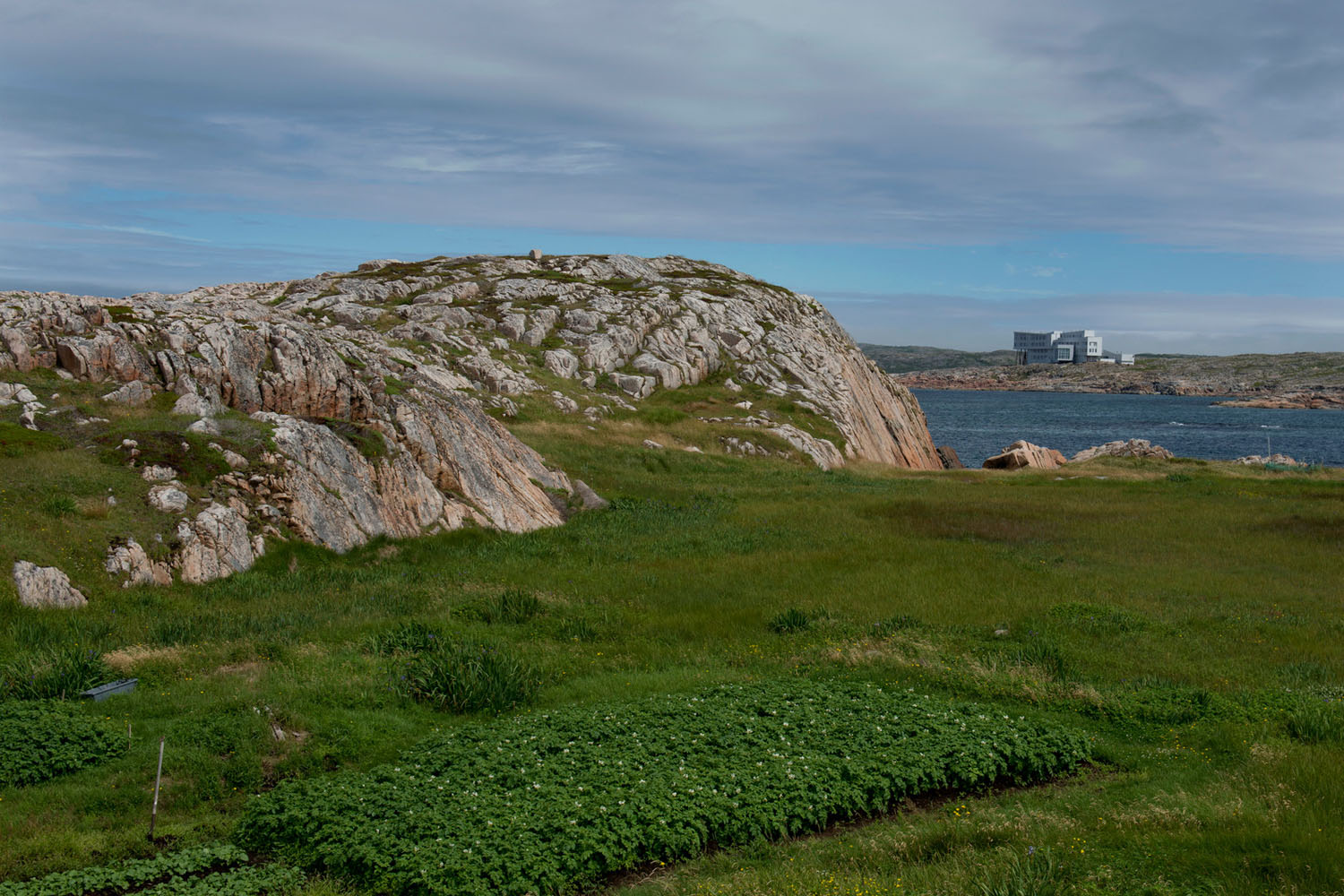 The northern growing season starts and ends a little later than in the south, so we are delighted to source our first island-farmed vegetables—onion tops, new potatoes, greens, beets, and fennel—in summer.
Fogo Island is blanketed in wildflowers now. Lilac, rose, and dandelion petals are used as fresh garnishes or transformed into syrups. The wild berry patch also cycles through its earliest offerings: bakeapples, raspberries, strawberries, blackcurrants, and blueberries. Iced desserts bursting with ripe berry flavours are perfect for our warmer days.
In addition to the wild edible plants that began last season, we see fireweed, which we use in fresh, dried and powdered forms. Chanterelles and hedgehog mushrooms appear in our forests and, by default, our dishes.