Ocean Ethic
Fogo Island's history, culture, and economy are bound up with the sea.
The New Ocean Ethic is a series of initiatives led by Shorefast on Fogo Island and Change Islands to seek new ways to care for the health of our oceans and, in so doing, protect the livelihoods of the people whose culture is linked to the sea.
The genesis of the New Ocean Ethic is simple. For centuries, we have viewed the oceans as providing a vast and seemingly endless supply of resources. Fortunately, we have recently realized and recognized that the oceans' resources are not infinite; the dramatic decline in commercial fish stocks attest to this.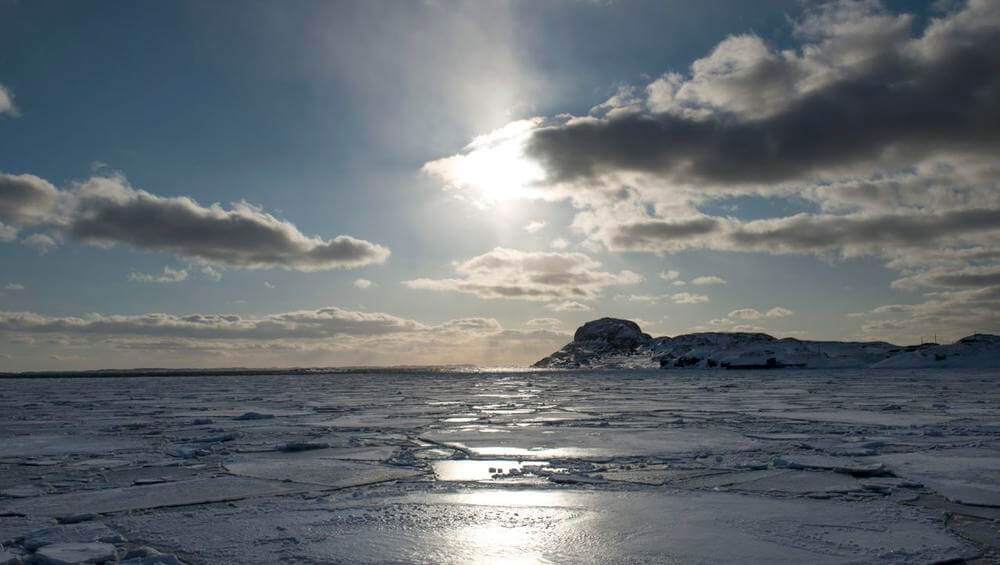 If we are to continue to benefit from the bounty of the sea, we have to rethink our relationship with the ocean. Through Shorefast's New Ocean Ethic programming, we aspire to position Fogo Island and Change Islands as models of responsible ocean stewardship for the rest of the world.
We have started a number of initiatives to make the New Ocean Ethic a reality, and Cod Potting is one such initiative. Cod Potting is a method of capturing cod using fishing gear that offers the opportunity for sustaining ocean ecosystems for future generations. Using a cod pot, fishers harvest live fish, bleed them at sea, and produce a top quality product without harm to other species and with negligible environmental impact to the sea bottom. Fishers receive significantly higher prices for cod harvested using cod pots from traditional inshore fishing grounds as opposed to more commercialized fishing methods.
The New Ocean Ethic initiatives are led by Gordon Slade, who was invested into the Order of Canada in 2006 in recognition of his work to preserve the heritage of Newfoundland and Labrador.