Furniture & Textiles
Designers from away worked side-by-side with Fogo Island's artisans and makers to create furnishings and furniture that weaved the new from the fabric of the old.
By virtue of their centuries of geographic isolation, Fogo Islanders have become masters of making things by hand, recycling, and devising local solutions to all manner of challenges. Since the beginning of European settlement in the late 1600s, Fogo Islanders have been building their own wooden boats, houses, tools, and furniture. In keeping with this handmade tradition, nearly all of the furniture and furnishings inside Fogo Island Inn were designed and created on Fogo Island specifically for use in the Inn. The furniture of Fogo Island Inn is the result of an innovative collaborative process between artists and designers from away, and skilled rural artisans from Fogo Island and Change Islands. Contemporary designers worked side-by-side with local craftspeople to create furniture and furnishings that embodied a "new outport aesthetic"—weaving the new from the fabric of the old.
The furniture within the Inn is primarily handcrafted and produced on Fogo Island, employing local artisans and makers contributing to the promotion of economic resilience for one of Canada's oldest communities. Materials are sourced mainly from Fogo Island and Newfoundland, followed by the rest of Canada, North America, and traditional trading partners such as Spain and Portugal.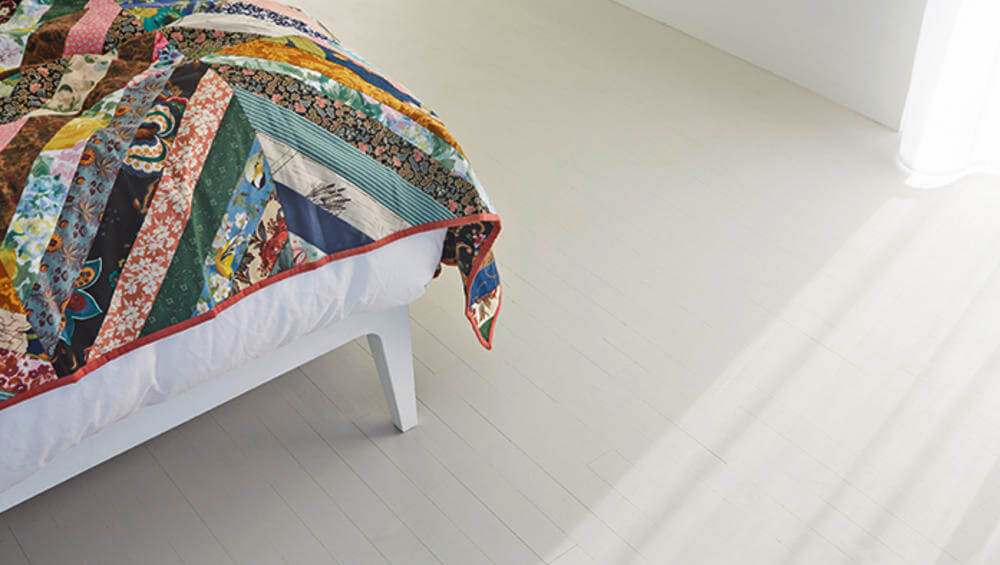 Each guest room is adorned with key furniture pieces such as Elaine Fortin's boat-inspired punt chair, Donna Wilson's plush Berta chair, or Ineke Hans' cushioned rocking chair. Every opportunity was seized to incorporate joy and colour anarchy into the guest rooms: whimsical touches such as custom-designed wallpaper, brightly-coloured hooked mats, and fantastical furniture pieces play off of traditional motifs, ultimately adding something new and exciting to the furnishings landscape of Fogo Island.
All guest rooms are equipped with quilts custom-made for Fogo Island Inn by local Island quilters. The Inn's quilts use natural vintage fabrics in an assortment of colours and patterns, and were inspired by Fogo Island's longstanding quilting tradition. Though made new for the Inn, they mirror patterns familiar to the Island and breathe new life into the common strip quilt, crazy quilt, and heritage quilt styles. Thinner, breathable summer quilts are used in softer seasons, and are switched out with thick, heavier winter quilts during snow and ice seasons.
The furniture and textiles of Fogo Island Inn are available for purchase at Fogo Island Workshops.