Fogo Island Hospitality
Fogo Islanders are genetically predisposed to exceptional hospitality.
People and place are inextricably tangled up with one another on Fogo Island. It is crucial to hear stories from the people who have lived here, before truly being able feel this place and understand how everything fits together. Fogo Islanders are naturally friendly people: whether on the ferry ride or during a music festival, visitors are bound to strike up a conversation with a local person. This is just a part of the culture – it's how we are.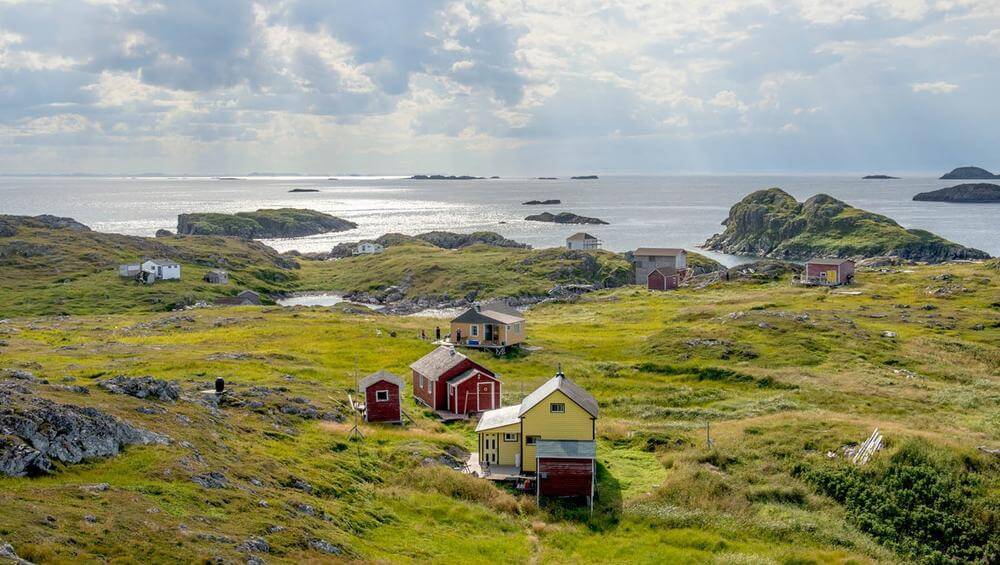 Unique to Fogo Island Inn, our Community Host Program matches a person from the local community with guests of the Inn to help orient them to the Island. Our Community Hosts are passionate, lifelong Fogo Islanders who are pleased to offer their insights into the Island's natural and cultural heritage. They have fished the Island's shores, picked its berries, climbed its rocks, driven its roads, and walked its trails hundreds of times over. They are intimately connected to their home and eager to pass on their extensive knowledge of Fogo Island's culture and history to our guests.
Our Community Hosts will guide you through the curiosities and particularities of each of our Seven Seasons. Activities extend to a range of indoor and outdoor cultural, marine, natural, and artistic forays. Each stay at the Inn includes a half-day, customized Island Orientation with a Community Host. The Community Host Program is led by Sandra Cull, who was born and raised on Fogo Island.