In News | By Shorefast | February 28, 2023
Community Coming to Stay
Fogo Island Inn to host community residents in celebration of 10-year anniversary.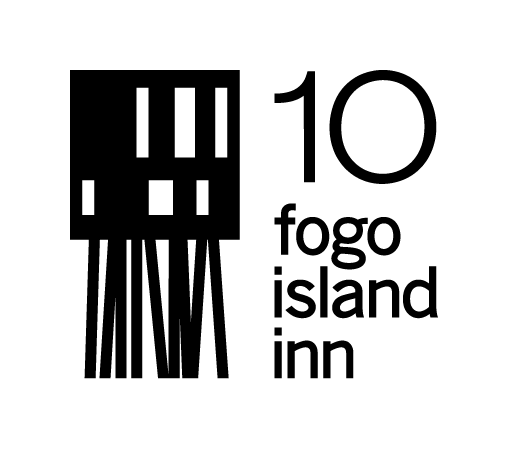 On the anniversary of Fogo Island Inn's decade of community business on Fogo Island, the Inn is inviting fulltime permanent residents of Fogo Island and Change Islands to spend a complimentary night as guests.  
This celebratory offer is a repeat of the initial invitation to community residents at the time of Fogo Island Inn's opening on May 15, 2013. Ten years later, Fogo Island Inn is committing to once again invite the community to experience the evolution of the Inn as a global ambassador for all that is exceptional about the nature and culture of Fogo Island.  
"Amplifying our community's intrinsic assets and the uniqueness of our culture, while strengthening the local economy is the primary objective of Fogo Island Inn. Once again, we are excited to host community members so they can share in the enjoyment of what we have created together." – Amanda Decker-Penton, Managing Director of Fogo Island Inn 
Since opening a decade ago, Fogo Island Inn has offered hospitality based on community-centered values. Building on Fogo Island's place-specific culture, the Inn was founded by and is entirely owned by the Canadian charity Shorefast. Starting with its home community of Fogo Island, the mission of Shorefast is to make it possible for local communities to thrive in the global economy. There is no private gain from a stay at the Inn: 100% of operating surpluses are returned to Shorefast for reinvestment in further community development work. 
As the tourism industry at large continues to grapple with issues of sustainability, over-tourism, and various pandemic-related setbacks, there is deepening conviction that regenerative, community-based travel is the future of the industry. This is at the core of Fogo Island Inn's purpose. 
Having risen to rank among the Top 3 Hotels in the world, Fogo Island Inn owes its success to the care, craft, and commitment of the community. In every detail, every gesture, Fogo Island Inn is an expression of Fogo Islanders' innate hospitality and connection with nature and culture.  
"Fogo Island Inn is about our community, a centuries-old fishing community on the edge of the Northeast Coast," Decker-Penton adds. "At every moment we have endeavored to do right by our community by optimizing for local employment, prioritizing local making and purchasing, including sourcing 80% of the food we serve at the Inn from provincial suppliers, and ultimately, building an Inn at a scale that allows for a manageable flow of guests with whom we can responsibly share the environment here." 
With the relaunch of Community Stays, Fogo Island Inn is excited to showcase to fellow community members what it offers every day for guests from away: an immersive, authentic, reverent experience of Fogo Island that celebrates place while delivering meaningful, memorable hospitality for a global audience.  
As Innkeeper and Shorefast CEO & Founder Zita Cobb notes, "Beyond our commitment to the community of Fogo Island, the Inn is meant to offer guests a perspective on the bigger world by immersion in a smaller place that is whole onto itself; that can ignite imaginations and re-orient us in the power and richness of place and community." 
Community residents will receive a personal invite in the mail within the next few weeks with details on how to redeem a Community Stay. 
Notes on Eligibility 
Community Stays are extended to two adults* from every permanent resident household** on Fogo Island and Change Islands.
*Adults are considered 19+ and must be permanent residents of Fogo Island or Change Islands.
**To be considered a permanent resident household, residents must live on Fogo Island/Change Islands full-time; their Fogo Island/Change Islands home must be their primary address as of February 28, 2023. 
Proof of residency may be required. The offer is valid until the end of the Inn's season in 2026. Community stays are non-transferable and have no cash value.  
Shorefast focuses on uncovering and harnessing the power of place to ensure local communities can thrive in the global economy. Ultimately, our goal is to demonstrate that it's possible for economic systems to support local places.
The Shorefast ecosystem is made up of charitable programming and social businesses that are rooted in place and champion intrinsic assets. Our model involves operating a set of community enterprises which act as economic engines for the community: they create meaningful employment, contribute to the local economy, and generate income to be reinvested through Shorefast's charitable programs. In addition, funding for Shorefast's activities is provided by our valued network of donors and patrons, as well as government grants.
Our programs serve the key priorities of our island: environmental stewardship, preservation of culture and knowledge, restoration of historical buildings, and business incubation. Among the best-known programs is the internationally-recognized Fogo Island Arts, a residency program which has hosted international artists and leading thinkers since 2008.