In Culinary | By Amy Rowsell | May 29, 2020
For the Love of Pickles
If you've dined with us at Fogo Island Inn (or anywhere in the Newfoundland, for that matter), chances are high that your meal included a pickled vegetable. With our short growing season and longer winters, Newfoundlanders and Labradorians have relied on pickling to preserve the bounty of their gardens for generations. Here at the Inn, we pickle for practical reasons and to honour this tradition, but also because this method is an excellent way to play with flavour and texture.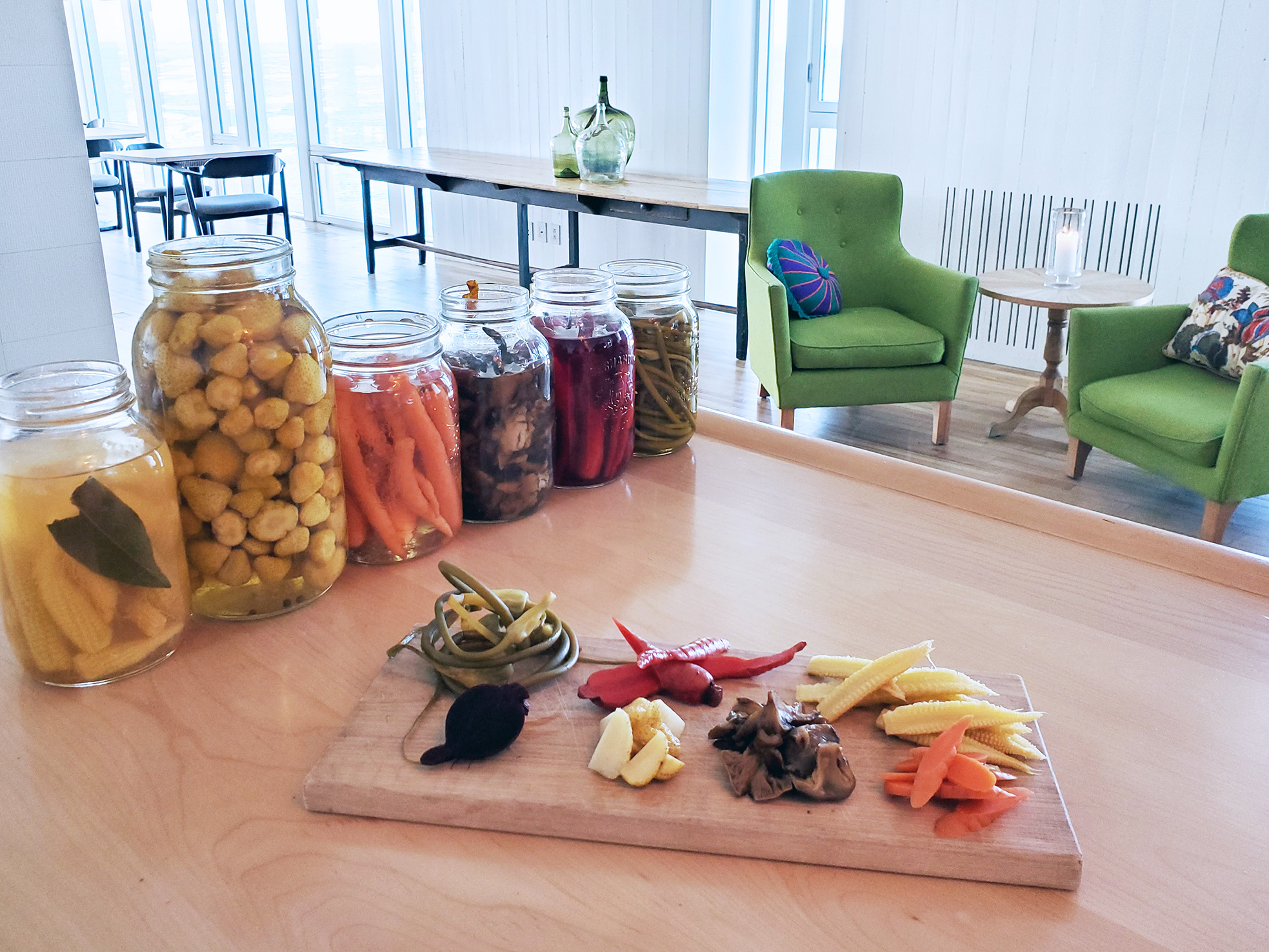 Pictured in jars from L to R: baby corn (from nearby Campbellton NL), white strawberries, orange carrots, honey mushrooms, red carrots, garlic scapes (all from Fogo Island). Did you know that Fogo Island is one of the richest mushroom foraging areas in Canada due to our unique microclimate? Our team picks and pickles pounds and pounds of mushrooms every year.
As we know many of you are seeking new ways to spice up your home cooking habits lately, we thought we'd share our pickling recipe. Use it now for early season crops and market purchases, and use it later in the summer for your own, home-grown veg. 
Fogo Island Inn Pickle Recipe (For Root Veg)
Ingredients:
500g root vegetables
100g ginger, peeled, julienne'd (optional)
250ml white vinegar
250ml filtered water
75g granulated sugar
12g kosher salt
Method:
(This pickle recipe can be used for almost any vegetable. Just be aware that some harder vegetables such as beets will need to be cooked prior to pickling.) 

Process whichever vegetable you are pickling as required. Combine water, vinegar, salt, aromatics (if using), and sugar in a saucepan and bring to a boil. Pour mixture over the vegetables while hot and seal in canning jars.

The pickles will be ready to eat after 3 days and will last up to 8 months.

NOTE: There are endless aromatics to choose from... root vegetables are naturally sweet and are the perfect partner for: curry powder, cardamom, cumin, lemongrass, peppercorns, juniper, thyme, rosemary, etc.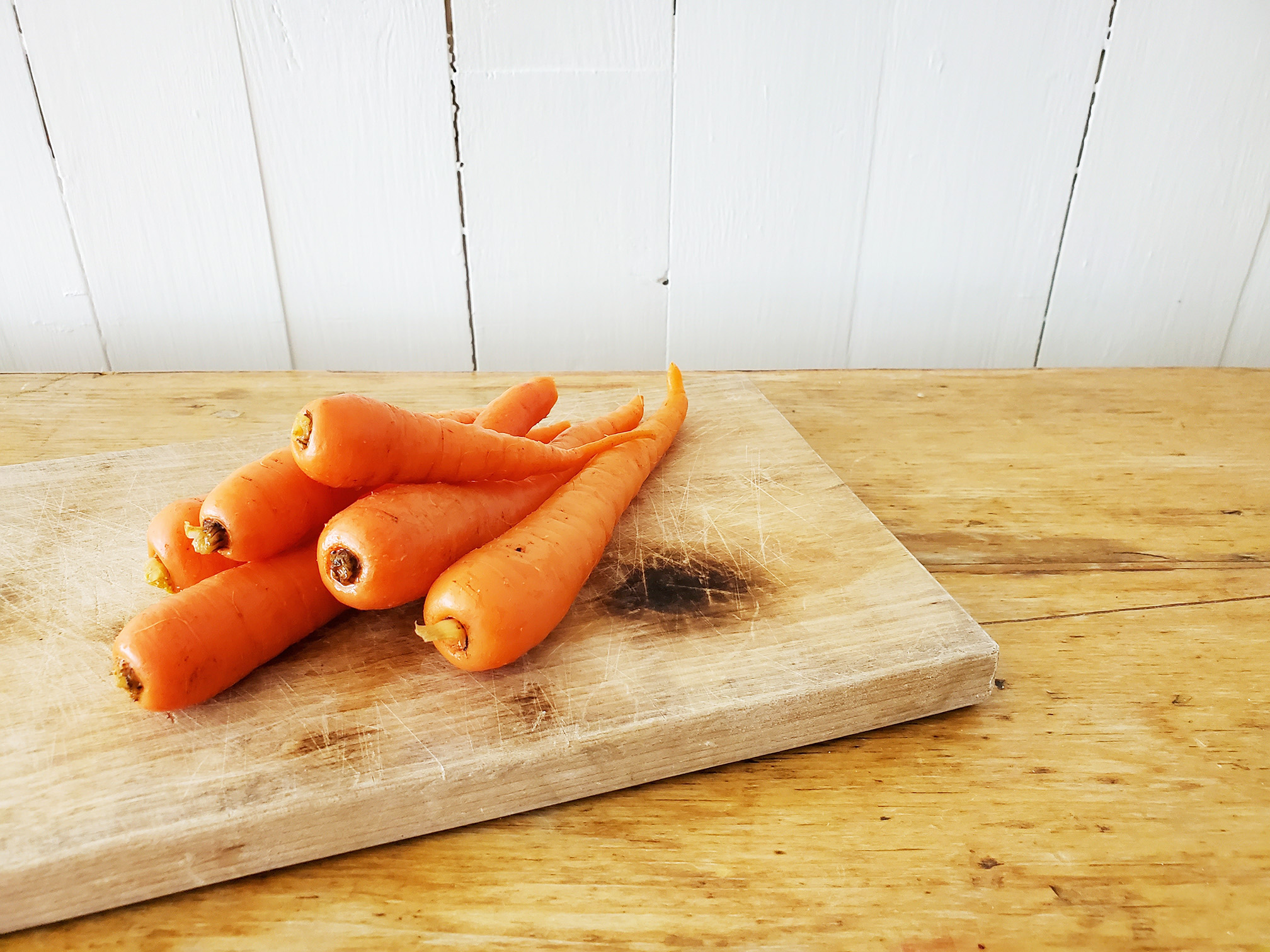 Pickled Fogo Island carrots
Happy pickling!